Waterfall Landscape Ideas
LANDSCAPING YOUR YARD WITH WATERFALLS AND FOUNTAINS
Home / Blog / Landscaping Your Yard with Waterfalls and Fountains
December 16, 2013 by Neil Eneix
There are many different options when it comes to landscaping your yard. Choices vary from rockeries and fountains to trees, bushes, and more.
These waterfall landscaping ideas for your backyard or as a feature point in any other areas of your home can greatly complement each other.
Let's look at some photos and general info of the possibilities available to you.
Table of Contents
1. Waterfall Landscaping
A waterfall is an attractive landscaping addition to any yard, whether you have a small or large amount of space available.
Beautiful rockery siding, accompanied by a trickle of a cascading waterfall, and accented by colorful rocks would be a wonderful decoration that would provide an atmosphere of peaceful tranquility.
Also, if you love to plant flowers, go ahead and plant some around the waterfall area. They will only add to its beautiful views.
2. Landscaping with a Fountain
Fountains can provide a very different look compared to waterfalls, and they are usually easy to install and maintain. Here are three choices for water landscaping ideas with fountains: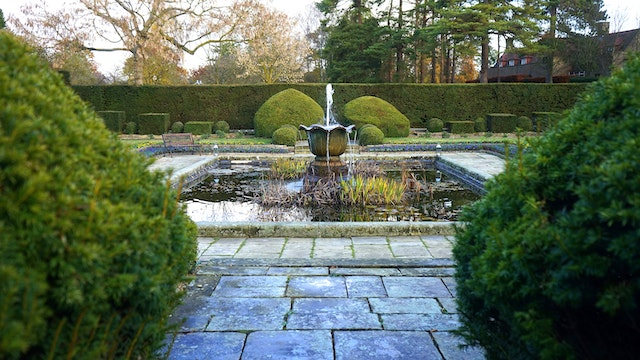 A. Spouting Fountain
The spouting fountain is a commonly chosen fountain because it provides a dramatic effect wherever you install it. It can be easily added as the installation process is simple and it only requires a submersible pump. It can be paired with a statue that you favor, or, if you would just like to make things simple, install a spouting statue. The ideas are endless.
The fountain also has the option of spraying water in a certain pattern, such as a ring or bubble, which provides even more decorative options.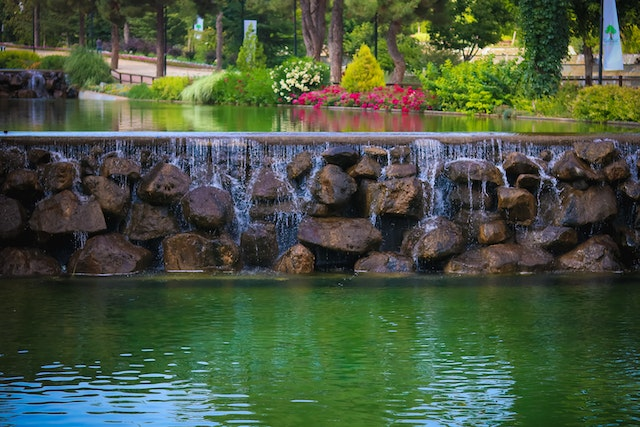 B. Cascading Fountain
Unlike the dramatic spouting fountain, the cascading fountain is more subtle. As opposed to using a pipe to spray water, this fountain is designed so that water spills down multiple levels, each one overflowing and pouring into the next.
Cascading fountains can be found in a wide range of sizes in order to fit whatever the landscape design your waterfall landscape design requires. These fountains are easy to add because they are usually self-contained (everything needed is inside the unit).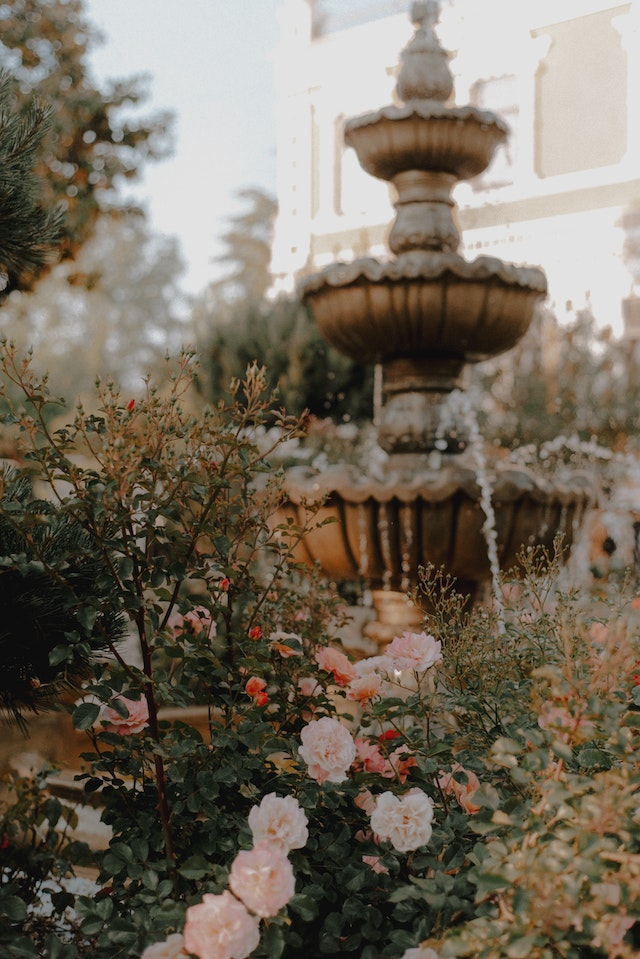 C. A Pondless Fountain
Pondless fountains take up less space than other water features and may be the option for you. They draw their water from underground, and their base is usually made from non-traditional materials, such as an urn, column, or boulder. The pond or fountain is placed on a bed of gravel or another kind of rock that allows the water to drain to the reservoir underneath it, thus creating a look that differs from other kinds of fountains.
Whether you choose to install a waterfall or a fountain in your yard, each will greatly enhance the look of your rocky waterfall landscape.
Are you looking for a garden landscape that you only see in photos? It's a sign! You have come to the right place!
If you have questions, require information, or would like to install some sort of rockery with a waterfall or fountain in your yard, go ahead and sign up and contact us today!