A Guide To Building A Great Looking Rock Wall
Looking to add a new outdoor addition to your landscape? Rock retaining walls are an excellent way to add beauty and creativity to your outdoor space while also increasing your landscape's practicality.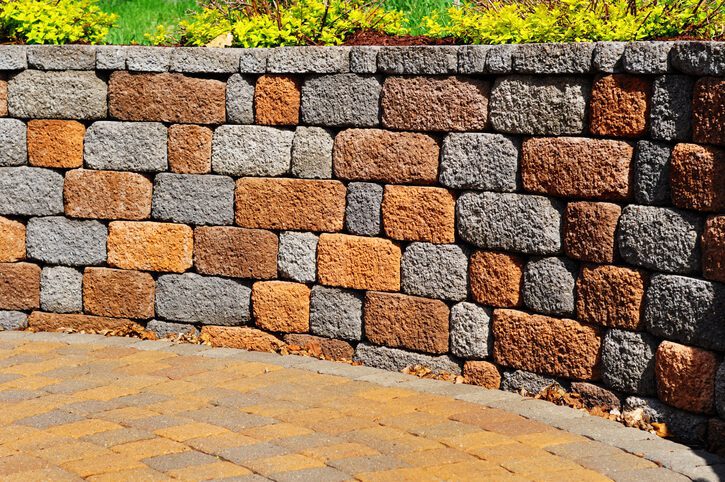 Here's a step by step guide for how to build a rock wall at your home.
How To Build a Rock Retaining Wall: Step by Step
DIYing a rock retaining wall can be a fun project for homeowners. Here's your intensive guide for how to build a rock wall, if you have any questions, give New Life Rockeries a call to speak with retaining wall contractors.
1. Choose Your Rock or Stone
Choosing the right stone for your rock retaining wall is the first step to building an excellent outdoor addition. Find a local rock quarry and select a stone type that you think would work well in your outdoor space. You want to choose a type of rock that will stack well and is medium to large-sized.
2. Outline Your Spot
The next step in how to build a rock retaining wall is to outline the excavation site. Use wooden or metal stakes to outline the spot where you'd like to build your retaining wall and run a string between two of the stakes to act as your guide and level.
3. Begin Building Your Rock Retaining Wall
The first step to the actual building process is to dig a small trench up to 12-inches deep. You do this in order to create a level wall and a sturdy base. Lay the gravel foundation before beginning with your first layer of rock. Once you've laid the foundation of your rock retaining wall, make sure that you check that the first layer is level.
4. Build Your Rock Wall Higher
Congratulations! The foundation of your rock retaining wall completed, work on building your wall higher. Stagger each layer that you add and check after each one to make sure that the wall is still level.
5. Complete Your Rock Retaining Wall
Completing your rock retaining wall will be done with capstones which can be secured in place with a strong glue. 
And voila! Your rock retaining wall is finished!
---
Related Article: Retaining Walls that Stand Their Ground
---
Contact a Retaining Wall Installation Service 
If you have any questions about how to build a rock retaining wall or would like to hire a professional landscaping contractor to build one for you, contact New Life Rockeries today. 
Here at New Life Rockeries, we've been serving homeowners in and around Seattle for the past 30 years. We are passionate about landscape improvement and artisan outdoor work. We want to be the ones to bring new life and vibrance to your landscape through our work. Our team of landscape experts and retaining wall designers have experience working with a wide range of landscapes and outdoor spaces. 
To get started improving your landscape, contact New Life Rockeries today. We'd be happy to work up a custom quote for your retaining wall project.