Looking for rock garden ideas for small spaces? Adding a rock garden to your outdoor landscape can be a fun and creative way to bring new vibrance to your yard. 
Continue reading for rock garden ideas for small gardens or get in touch with New Life Rockeries to learn more about our rock garden installation capabilities. 
Small Rock Garden Ideas To Prevent Backyard Flooding
One of the main reasons why Pacific Northwest homeowners have a rock garden installed is to prevent backyard flooding. 
If you are in search of small rock garden plants that will help mitigate your flooding issues or tips for how to make a small rock garden, continue reading.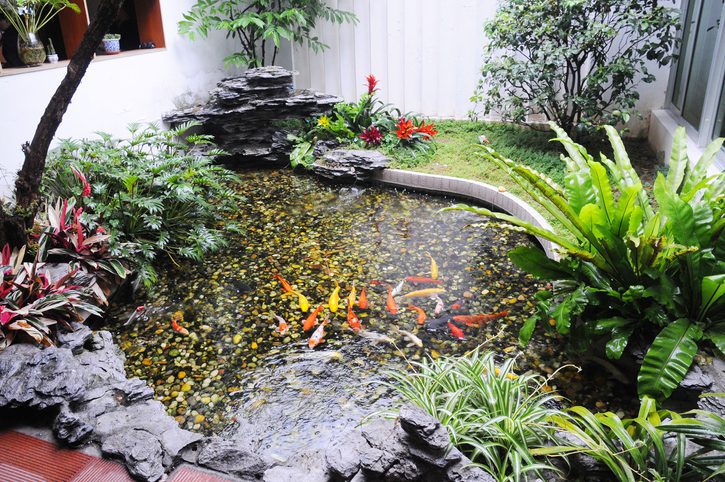 Small Rock Garden Design Ideas
Here are five small rock garden designs that PNW homeowners love:
Japanese rock garden (sometimes called a zen garden). These are some of the most simplistic and yet beautiful types of rock garden designs. They implement a natural and intense color palette of stony gray, maple red, and deep greens and browns. 

Cascading terrace rock garden. These are perfect outdoor additions to showcase your landscape centerpiece or simply add depth and texture to your outdoor space. 

Still pond and rock garden. Consider having a small koi fish pond in the center of your rock garden or a bubbly fountain to attract the eyes to a focal point. 

Succulent rock garden. Succulents are one of the best ways to create texture in a rock garden. You can blend rocks and succulents of varying sizes to create an earthy-toned, textured space. 

Painted rock garden. Rock gardens like this are artistic and should focus on bright plants with varying textures.
If any of these small space rock garden ideas appeal to you, get in touch with New Life Rockeries today to speak with one of our landscaping contractor professionals about having a rock garden installed at your home. 
3 Tips For How To Design a Small Rock Garden
When it comes to tips for how to design a small rock garden, here are three simple things that you should consider before setting to work on your small rock garden. 
Consider how much sunlight your yard receives before choosing which plants you'll have in your garden. 

Ask yourself what the purpose of your rock garden is. If you are installing a rock garden to help with backyard flooding, you should get plants that improve drainage and absorb excess water. 

Determine whether your small rock garden installation is a DIY project or whether you should enlist the help of a local landscaping company to install your small rock garden. 
Get a Small Rock Garden For Your Landscape
If making a small rock garden requires more time than you have room for in your schedule, get in touch with New Life Rockeries to have our expert landscapers design a small rock garden for your home. 
Here at New Life Rockeries, we have years of experience perfecting the craft of how to create a small rock garden and we want to use our expertise to bring new life and beauty to your landscape. 
Contact New Life Rockeries today to speak with one of our team members about creating a small rock garden for your home or to request a quote for your project.