River rock landscaping are formed in the rushing waters of beaches, rivers, and streams.
Here, we review how to install river rock landscaping to improve your garden or other outdoor space with unique ideas, such as river rock landscaping around a pool with rocks.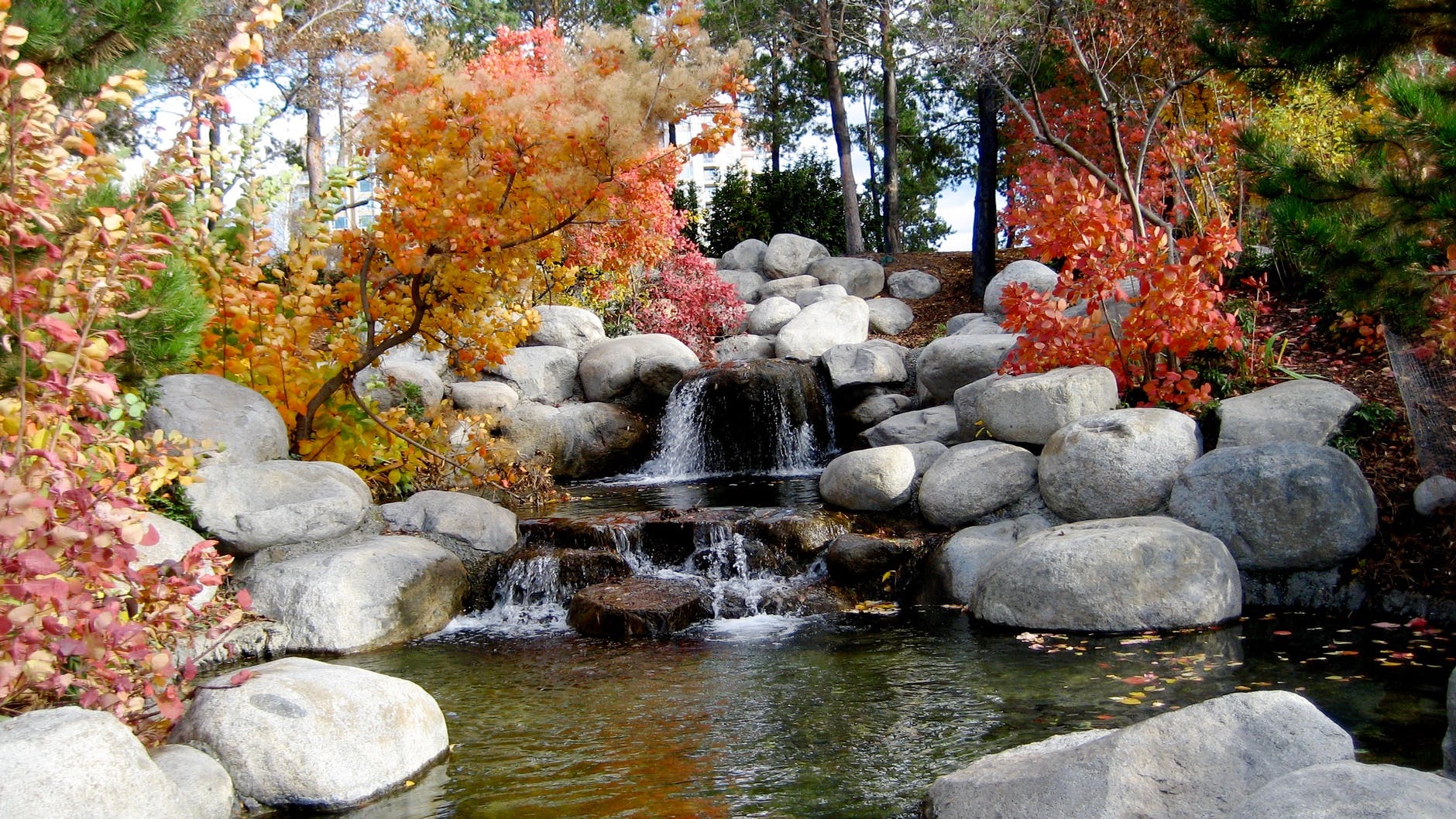 River Rock Landscaping Ideas
If you're stumped for river rock landscaping ideas, these excellent tips should help you transform your garden.
Make a Rock Garden of River Rocks
How about using river rock as a base for a rock garden? As a ground cover, the varied hues of river rock contrast beautifully with plants like succulents or as river rock landscaping around trees with rocks.
Build a Walking Path
Front house river rock landscaping is ideal for creating elegant walking paths in your front garden.
Spruce up Your Moon Garden
White river rock landscaping catches the moonlight, creating extra shimmer.
Encourage Good Drainage with a Dry Creek Bed
Prevent waterlogging your plants and foundation by using backyard river rock landscaping to encourage drainage into the soil.
Control Erosion
Large river rock landscaping controls soil erosion by securing plants and soil.
Design a Mosaic
Front yard river rock landscaping creates a unique, inviting walking path.
Mulch Your Flower Beds
Don't use plain old leaves, straw, or hay for mulch! Large river rock landscaping can help prevent erosion while beautifying your flowerbed.
For more ideas that might suit your style, view our river rock landscaping photos.
How to Install River Rock for Landscaping
Use wooden stakes tied with string to map outplacement for river rocks.

Shovel away loose soil and grass from the demarcated area.

Tamp down the soil with a compactor.

Spread 5 inches of fine gravel in the demarcated areas and tamp it down with the compactor.

Place down sheeting, then pour sand 2 inches thick over the sheeting; leveling sand with a screed.

Saw lumber in lengths suitable to fit your excavated area's width, slide it into the soil evenly, and press the sand.

Remove your wooden stakes and lay the river rocks, using the string as a guide, and pressing the rocks to secure them.
Cost and Maintenance of River Rock Landscaping
River rock landscaping is popular with homeowners because it's beautiful, budget-friendly, and low maintenance, costing $0.05 – $0.35 per pound ($100 – $800 per ton).
Advantages and Disadvantages of River Rock Landscaping
Pros
Doesn't attract pests

Improves drainage

Highly durable

Holds up well under foot traffic

Lasts longer than mulch

Low maintenance

Saves you money

Various color, shape, and size options
Cons
Overheats in the sun

Leaves room for weeds to grow

Provides no nutrients to the soil

Sinks over time
Contact Us Today for a Free Quote!
Ready to transform your garden? Get in touch with New Life Rockeries today. Led by our founder Neil Eneix, we've been meeting the landscaping needs of Pacific Northwest residents for over 35 years.
Contact us for general landscaping contractor and rockery installations that help you add lasting value to your home.