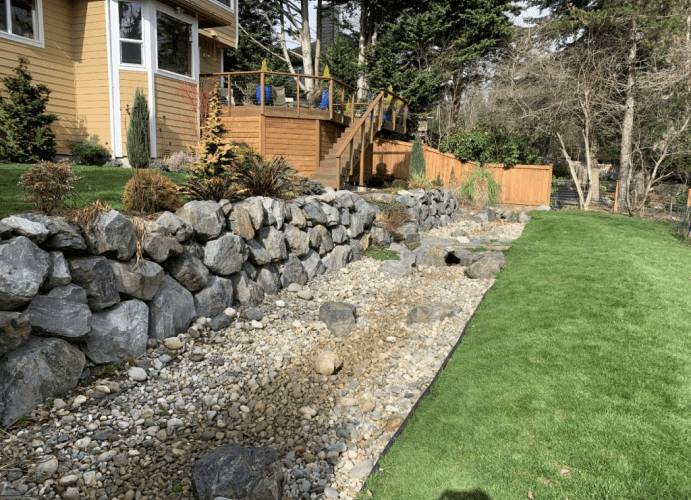 Whether you're looking to add a decorative extension to your home, want to build up your garden beds, or just would like to update existing concrete versions, a stone retaining wall can really take your home's appearance from zero to hero.
This form of natural material keeps your home looking rustic and rugged while also giving it a certain pzazz that your neighbors would die for.
At New Life Rockeries, we pride ourselves in building the highest quality stone retaining walls the Pacific Northwest has ever seen. We have hundreds of happy clients, all with retaining walls that not only look fantastic but are also designed to stand the test of time. For more information about our services and how we can help take your dream from concept to reality, give us a call today!